Browser Tamer Usage is Growing
Great to see Browser Tamer number of active users growing last year month by month. Hope this year will be as good: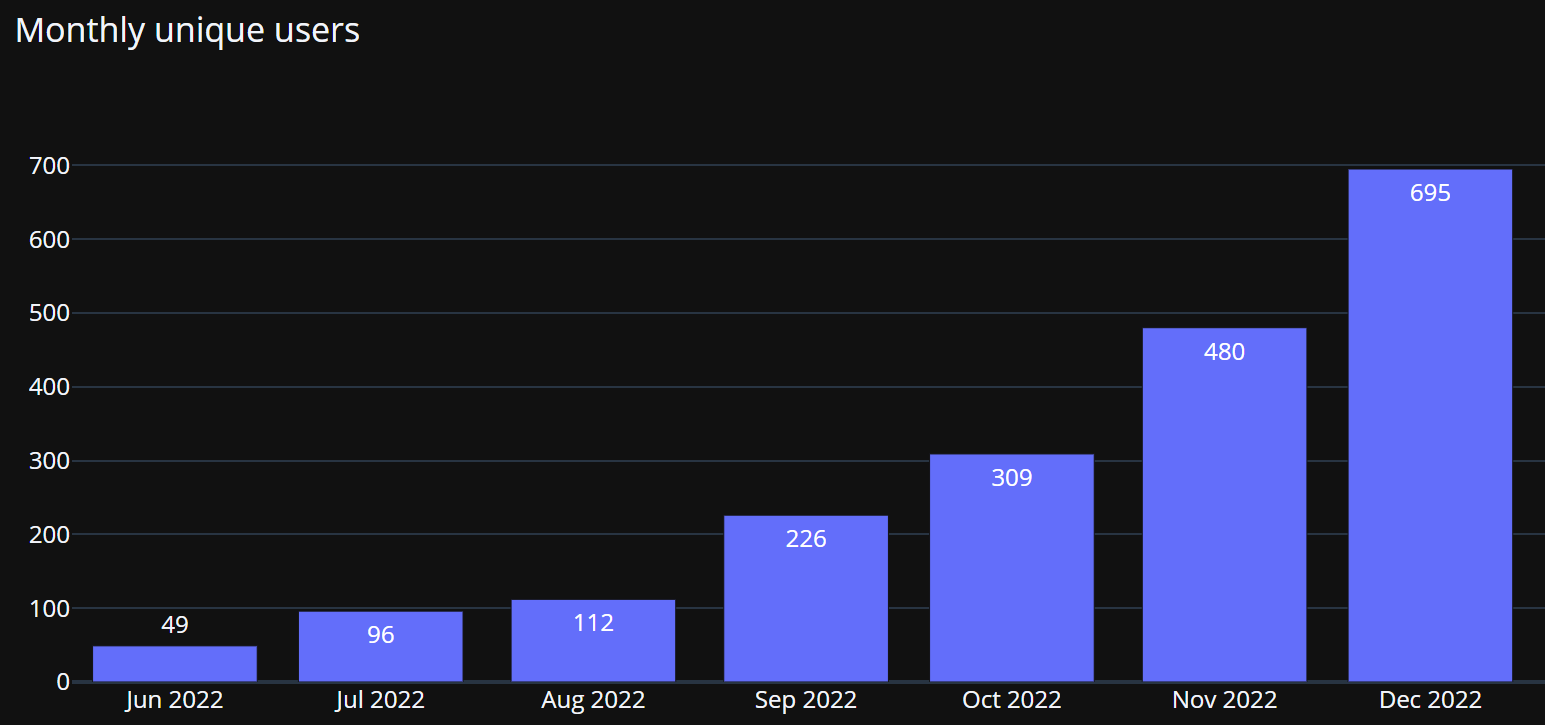 P.S. Browser Tamer is a browser automation system utility done in spare time by myself. Official page is located here.
Thanks! You can always email me or use contact form for more questions/comments etc.
---