Mitsubishi Outlander 2019: Drive Stats
Trip 1. 31mi on full charge.
Full charge. Majority of the trip (around 23mi) it full full EV. Then petrol kicked in. All ECO MODE.
Mostly country lanes. Really hot day, so I'm not sure how much of that was spent on A/C. Still 125.4mpg is impressive.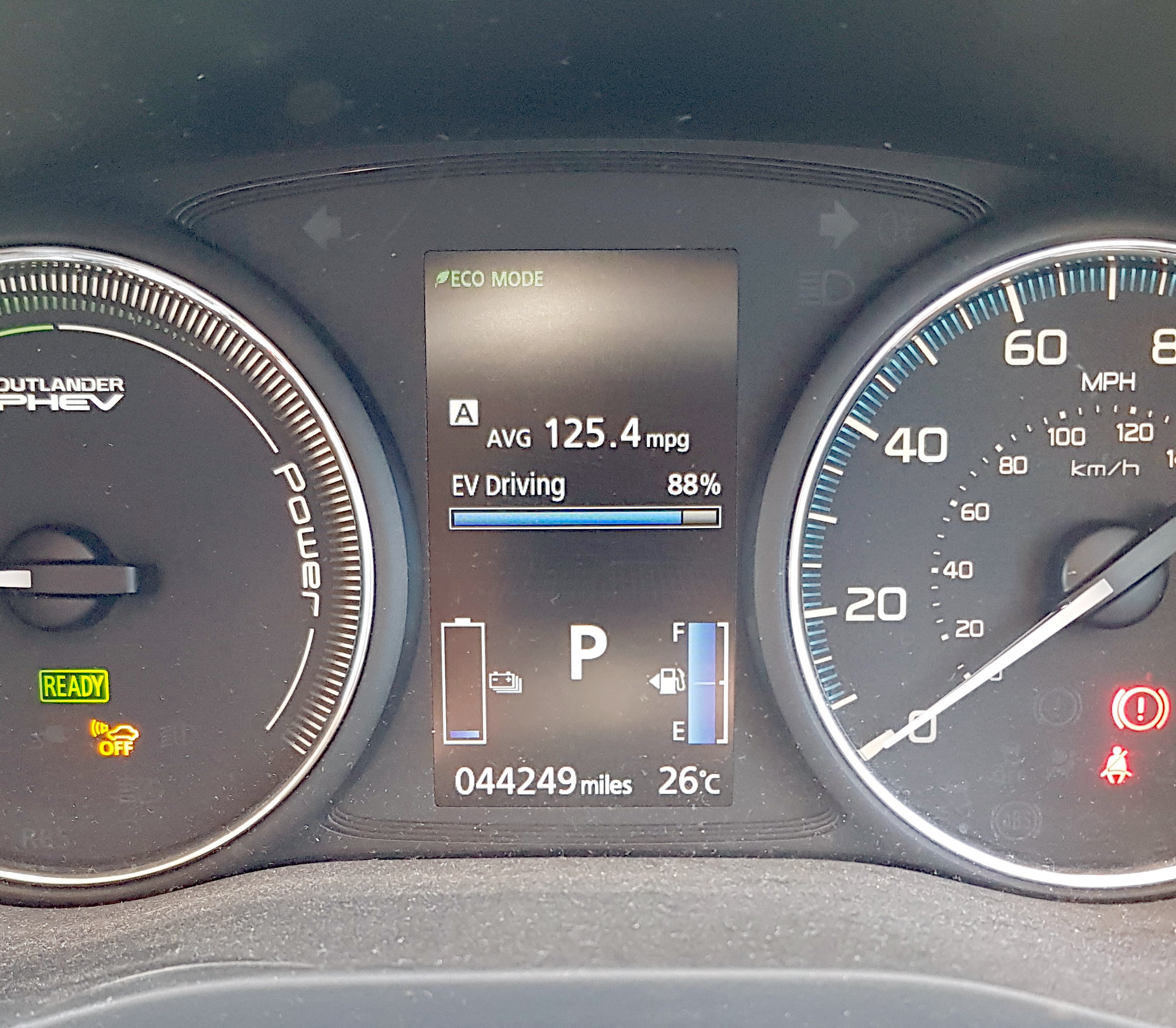 ---
To contact me,
send an email
anytime or leave a comment below.