StorAMP is a free and open-source cloud storage explorer that supports variety of cloud providers:
Local disk
Temporary in-memory storage
Fast, native Windows application, downloadable from the Windows 10 Store:
By installing from Windows 10 Store you get automatic updates, sandboxed application (it can't damage your system or write where it's not supposed to - it simply doesn't have permissions to do so) and it just feels nice and safe.
Main features:
Native and fast. Uses about 5 times less RAM and is about 10 times faster than competitors.
Ergonomic. All the operations are as fast and click-less as possible, based on personal experience and frustration with competitive UIs.
Unified Interface. All storage providers feel and look the same, in terms of visual looks, operations and speed.
Built-in editors for most text formats (json, yaml, csv, txt, xml, cs, java, rb, php etc.) that open files instantly in one click, and allow to edit and save in a single click.
Built-in editors support reformatting badly formatted json and xml files.
Built-in video player that understands most of the video formats (mp4, wmv etc.)
Extra customisations specific to concrete cloud storage, i.e.:

Working with Azure Blob Storage adds features like viewing access tier, lease, performing leasing operations, changing access, getting shared access signature and so on.

Supports automatic discovery of Microsoft Azure resources.
Screenshots
Main interface: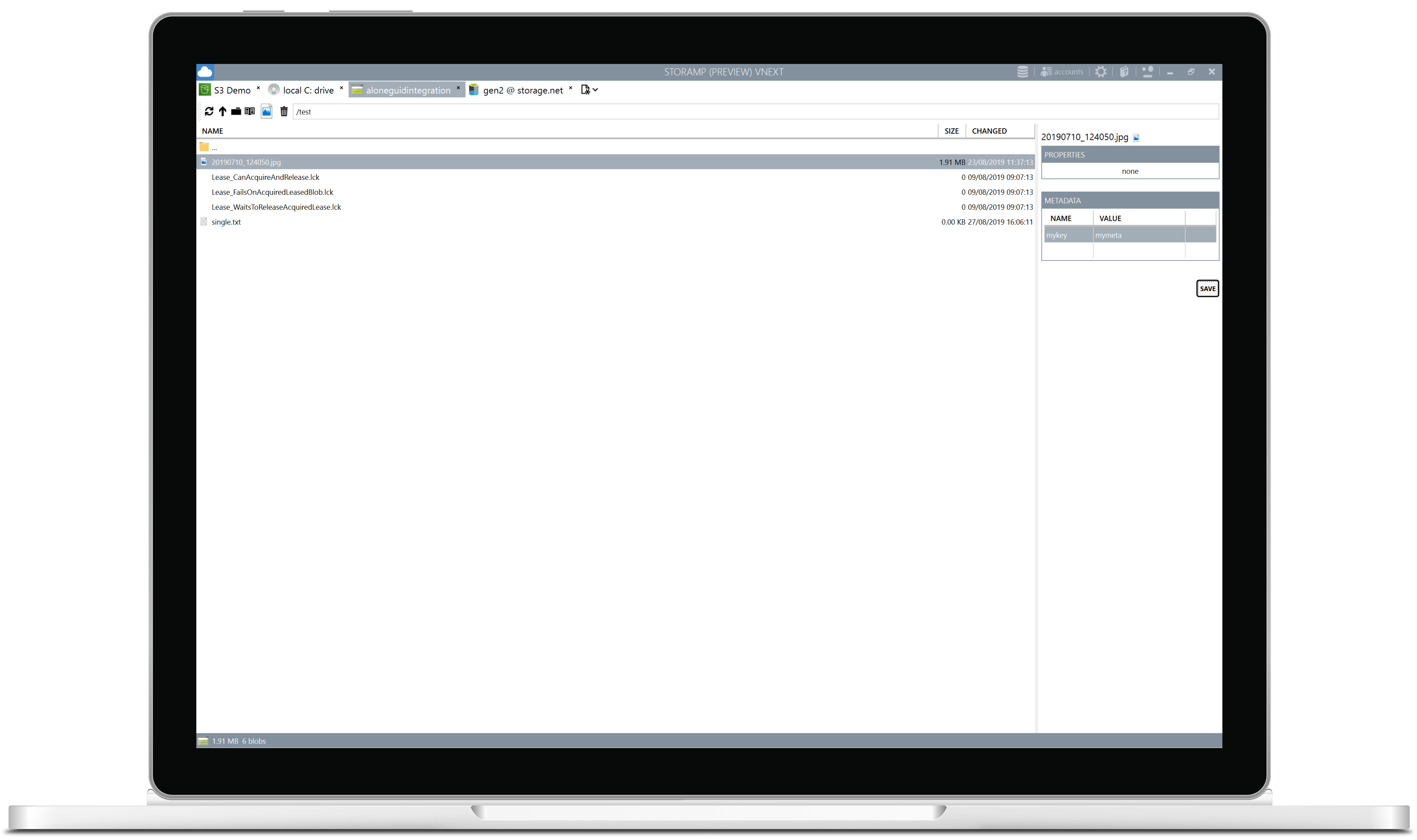 File preview: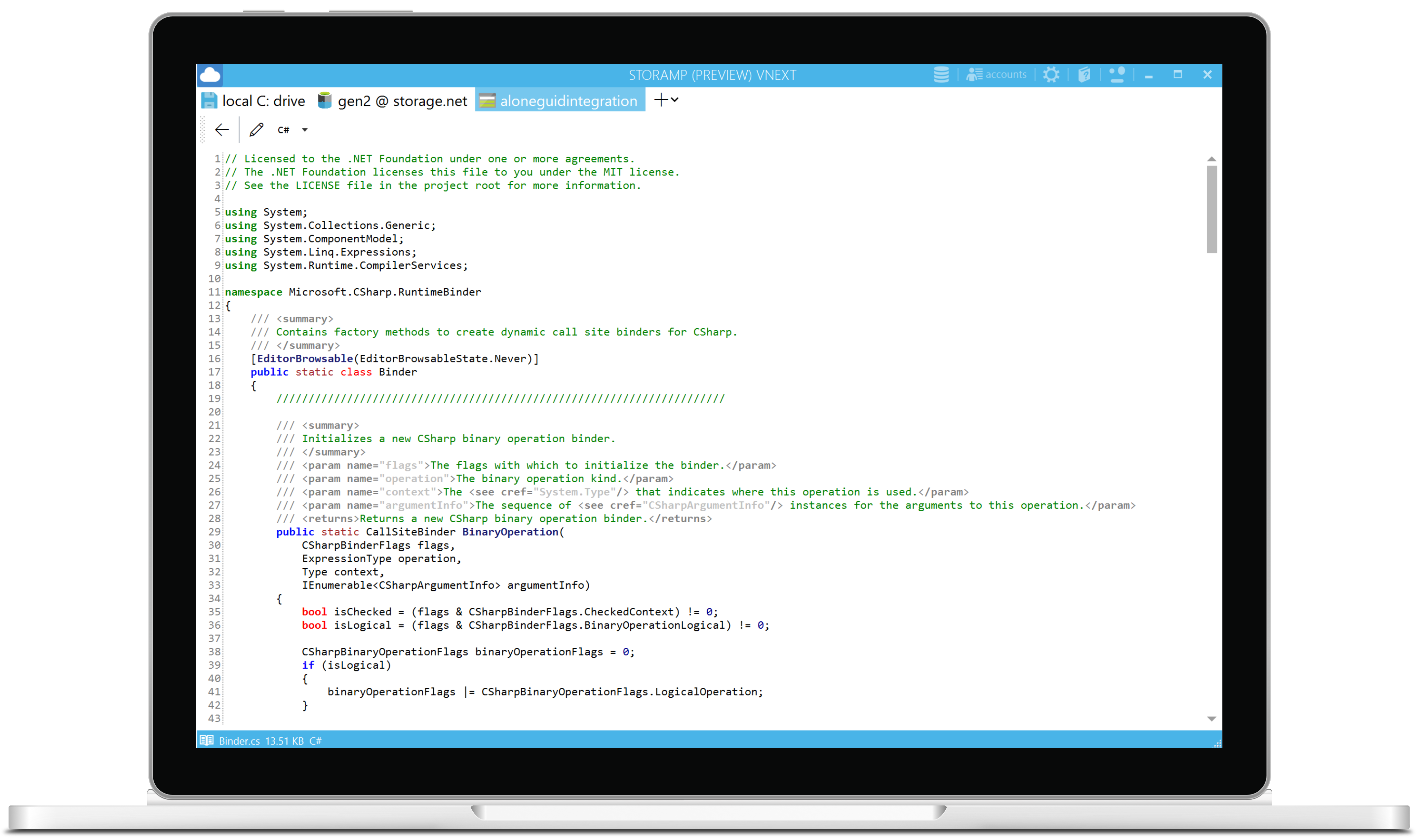 Low RAM usage: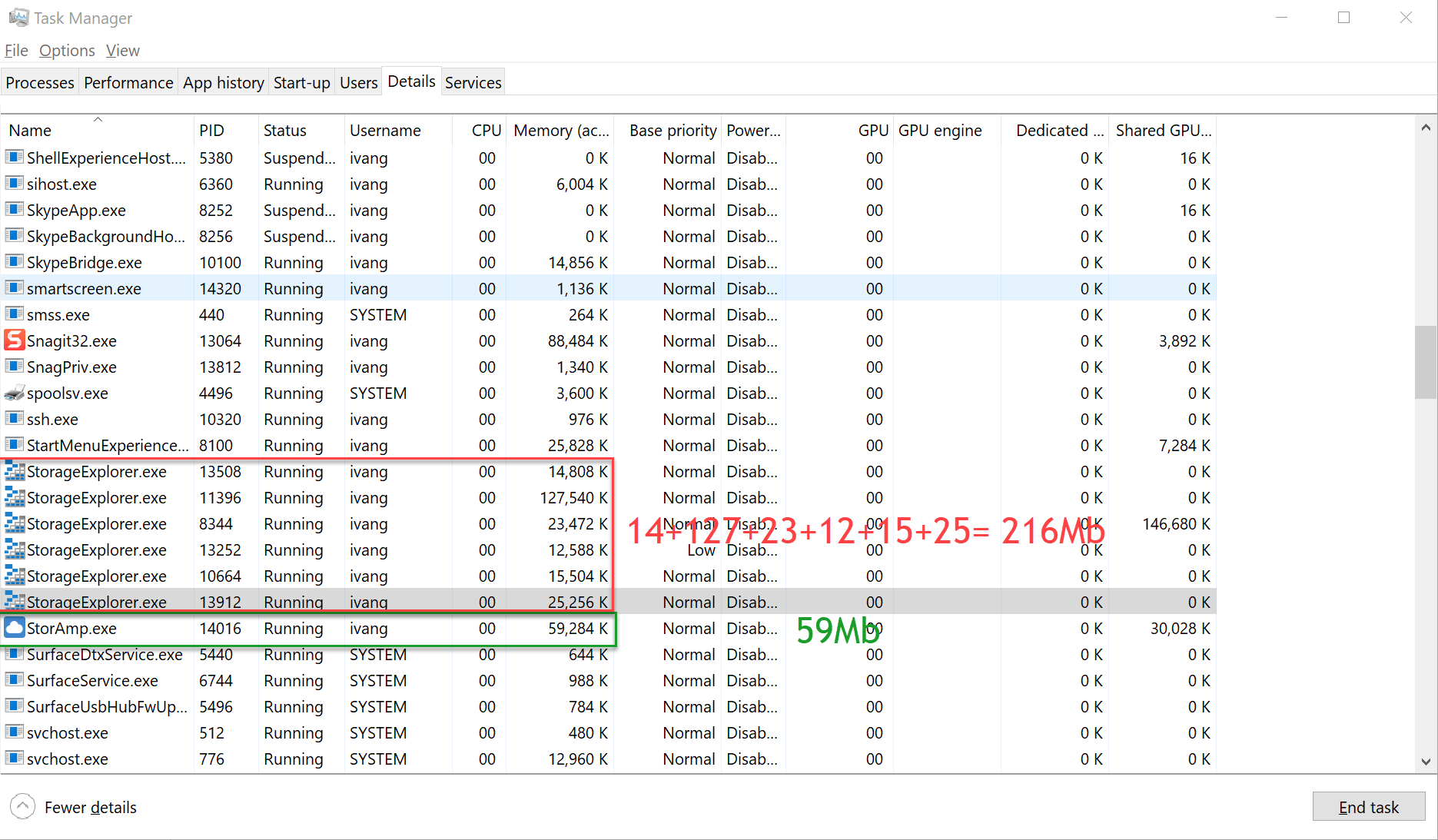 The code is archived on GitHub or downloadable from this page.
---
To contact me,
send an email
anytime or leave a comment below.