Ultimate Visual Studio 2010/2012/2013 extension for the http://www.reviewboard.org.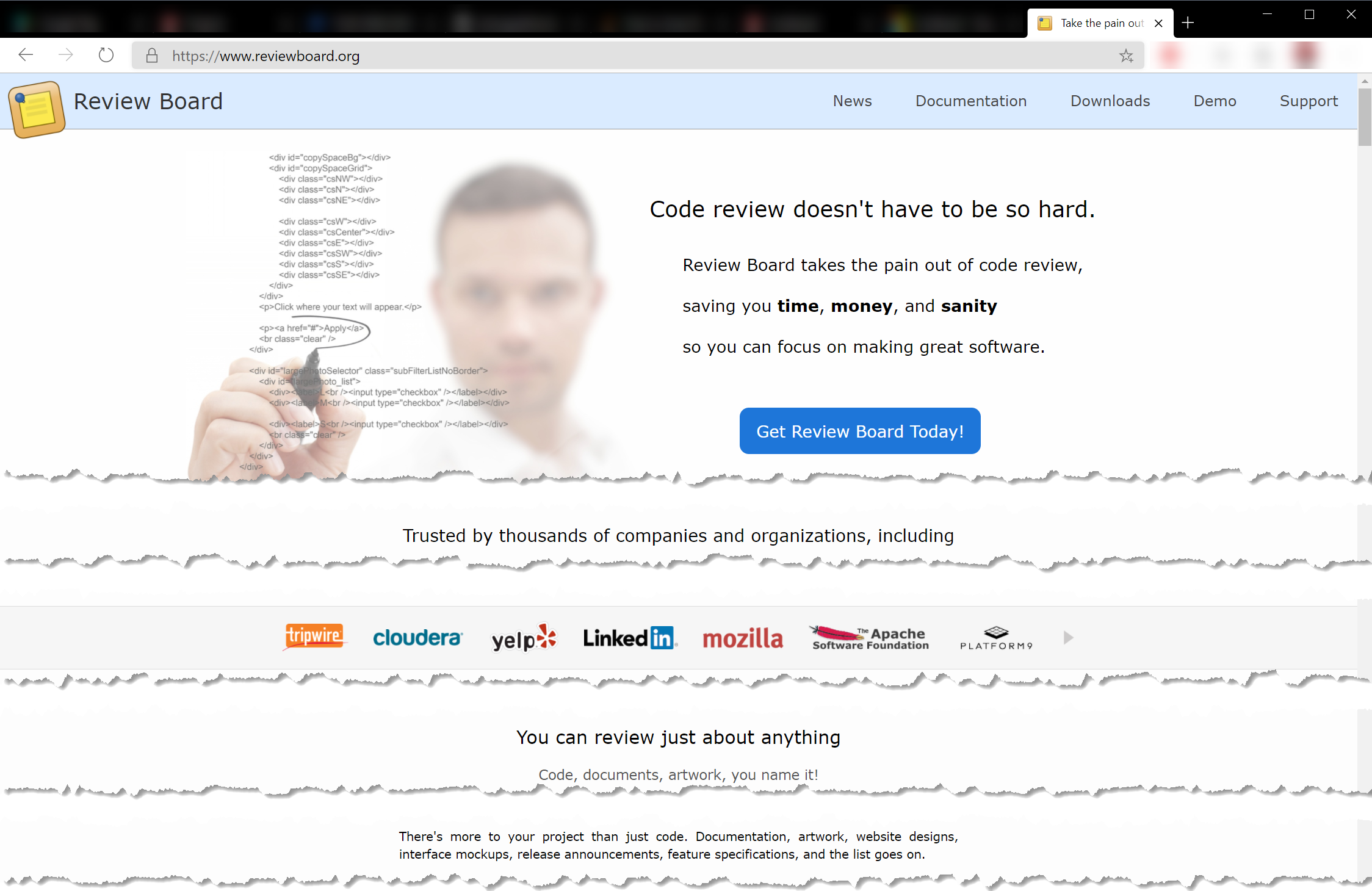 Supports Subversion and Post-Commit Reviews. The extension uses RB Web API 2.0 which requires ReviewBoard server 1.6 or later.
The package is self-contained package and does not require Python, Python setuptools, post-review tool or subversion command-line tools to be installed or mangling with any kind of configuration.
Can be installed only from Visual Studio Extension Manager (Tools -> Extension Manager).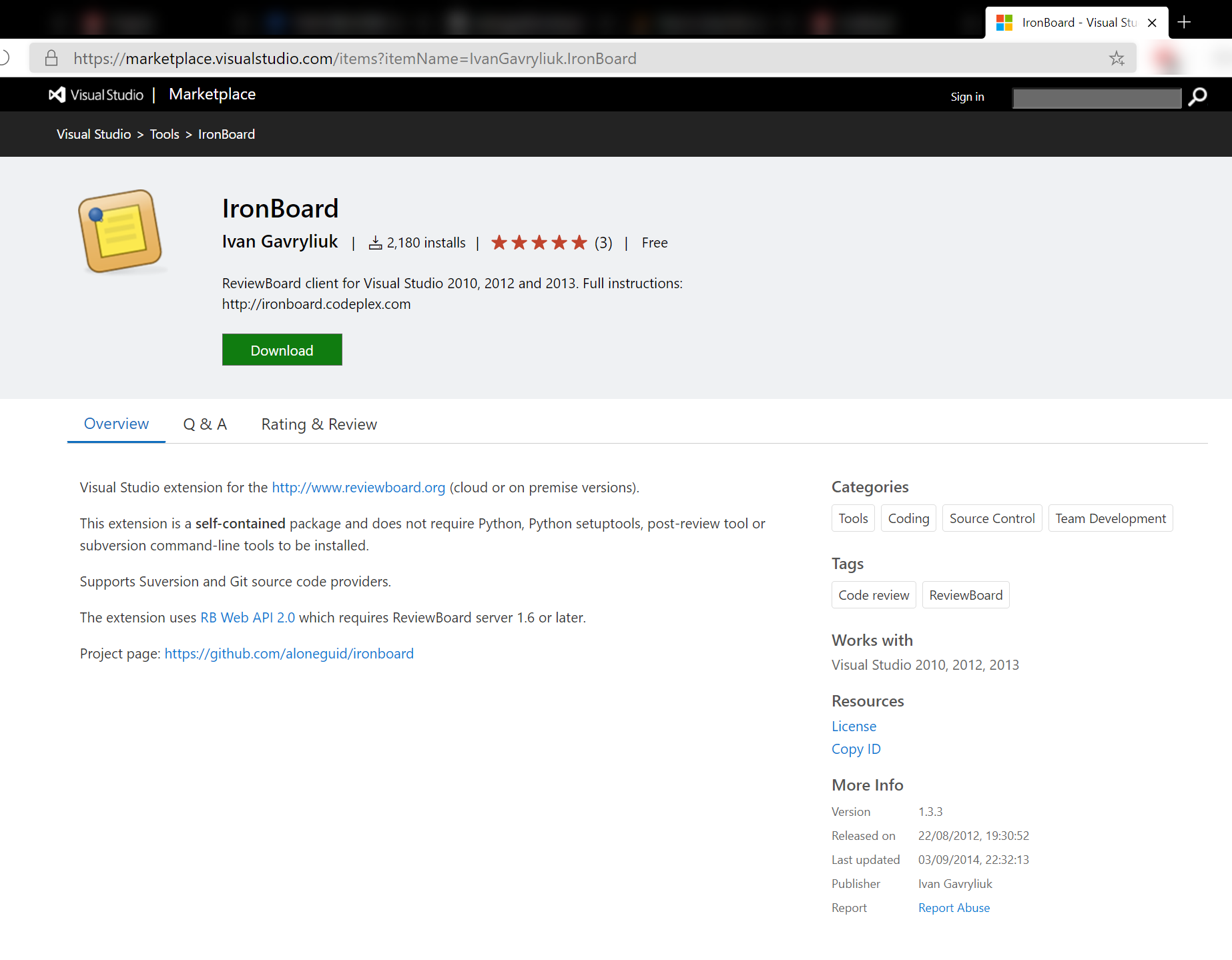 Where
Open-Source on GitHub (archived). Archived source code download.
---
To contact me,
send an email
anytime or leave a comment below.