Android (Java) application.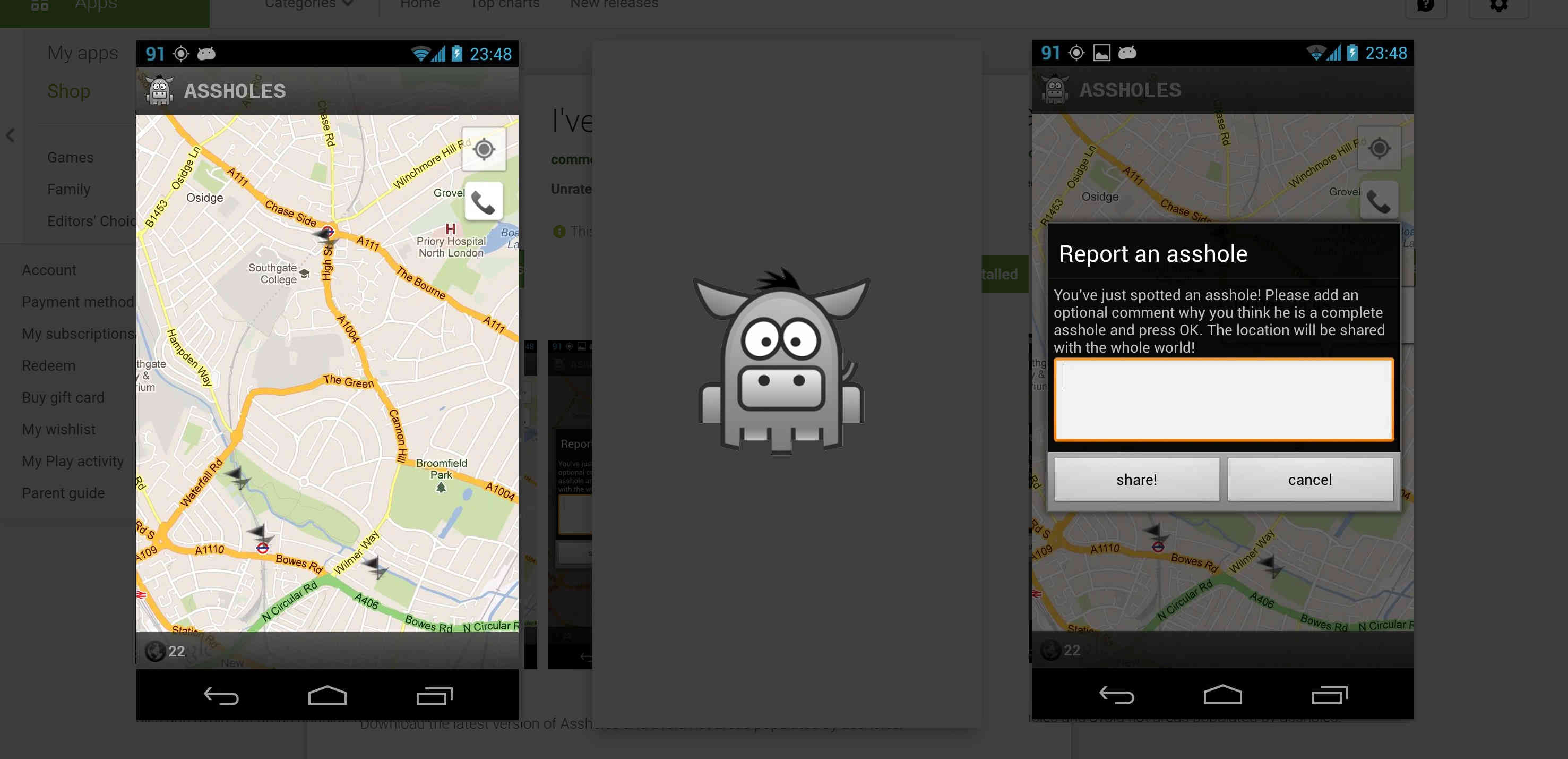 This app was implemented in two parts - Android (Java) client and Java Server using Mongo DB and geolocation API for mapping the assholes.
Assholes for Android has:
Detailed maps based on Google Maps technology
Detects your location to report an asshole in the area you are in
Long-click on any area of the map to report an asshole you met there before
Whenever you are angry or disturbed by an asshole pull out this app, press "share" and tell us your story.
Assholes for Android is an extremely useful resource for: travels, choosing a nice local pub, avoiding bad areas when looking for a new place to live etc.
We do not record any personal information like your location, phone number etc., all the posts are totally anonymous!
---
To contact me,
send an email
anytime or leave a comment below.